Broaden your offerings
Whether you're focused on class, team, HIIT, or circuit-style group training, Ken's Gym Solutions products combined with programming can offer new solutions to strengthen your group training offerings, attract new exercisers, and keep them coming back for more.
For Gym Operators
How your facility can succeed with group training
Group training is on the rise, nearing the top of the annual list from the American College of Sports Medicine (ACSM) regarding fitness trends for 2017. This style of training features a motivating coach leading exercisers of different fitness levels through thoughtfully designed classes, helping them to achieve their fitness goals.
To be successful, group training must offer exercisers:
A personalized experience. Is each exerciser getting the necessary attention and coaching they seek to meet their fitness goals? Do you have the right staff for the job?
An authentic, social experience that conveys a "cool factor". How does your group training stand apart from the other options in the neighbourhood? Are camaraderie and a strong bond present amongst your paying members?
A specialized, results-driven program with an easy-to-understand value proposition. How can you show members that their investment in group training is paying off?
A convenient approach. Exercisers want transparency into training prices without feeling like it's too much hassle to sign up for or cancel a class.
Here are more key factors to keep in mind when designing group training for your facility.
WHAT IS STUDIO ?
Game Changing Group Training
Studio is a group training program that opens new revenue streams within your facility and retains your exercisers looking for boutique training experiences. Studio offers a suite of program options that you can mix-and-match to best align with your exercisers' needs, your staff capabilities, and your financial objectives. Our ongoing business support, onsite staff training, and digital program content helps you offer a consistent, premium fitness experience time and time again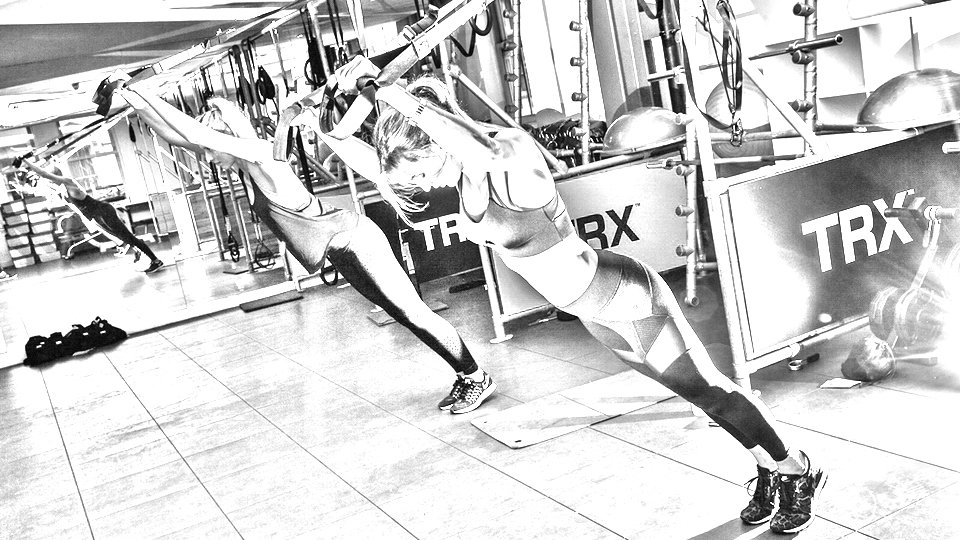 Offer Adaptable Products
Products such as free weights, functional straps and accessories such as medicine balls, BOSU balls, and foam rollers are perfect for group training. Not only are they easy to store and take up minimal space, they also can be used in a variety of ways. One more bonus about these products is that they are future-proof, meaning they can be used for many years to come and are able to easily adapt to new training trends. Mix and match these products throughout your group training sessions to create unique workouts that keep exercisers engaged and achieving the results they want.
Add Programming to Increase Value
For your group training to be successful, exercisers need to feel that they are getting their money's worth with quality coaching and oversight from the trainer. One surefire way to demonstrate value is by incorporating programming. When your trainers are educated with the knowledge to deliver specific courses or themed workouts in the group training environment, your exercisers will reap the rewards.
Take Advantage of Your Open Floor Space
Preserve the open space in your facility by making it versatile. Using minimal amounts of equipment, you can achieve a plethora of training goals. Many group exercise products are designed to be easily movable – even the larger cardio equipment. When not being used for a group training session, simply tuck motorless treadmills or bikes along a wall, or to a place where it's easy for other exercisers to access them. Smaller pieces of strength training equipment or recovery tools can be stored in a closet to keep floor space clear when group training isn't in session.
Get With the HIIT
High Intensity Interval Training (HIIT), another high performer in the ACSM's list of top fitness trends, pairs well with group training. HIIT can be done in a group training environment using cardio products like our Interval Treadmill or the AirRunner or AirBike. This equipment is designed for short bursts of high-intensity activity followed by a period of rest. It's intuitive, meaning that the exerciser can get started on their workout right away by simply pressing a button or two. These cardio options also complement HIIT with strength equipment, creating the potential for a powerful training session.
Whatever your needs or challenges, Ken's Gym Solutions can provide the perfect solution.
Contact us for more information.
Studio Program Philosophy
Game Changing Group Training
Our Studio program philosophy is unique: every training session starts and ends with a proper warm up and cool down full of integrated movements and flexibility exercises so that exercisers can move at their best during the workout, and recover faster after. The workouts themselves vary in style and exercisers can follow a single program pathway each week, or mix and match workouts for more variety.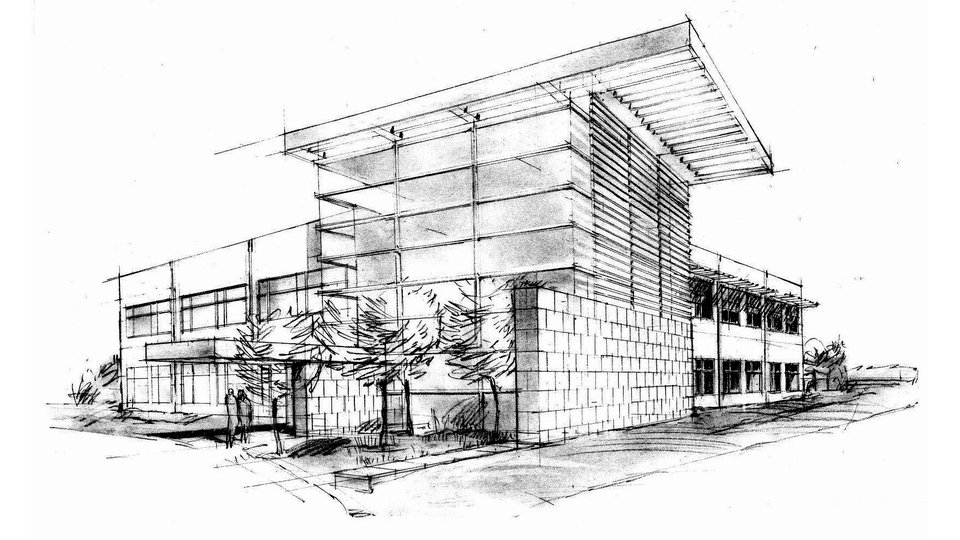 Get going with Studio
Step 1: Select Your Space: Small | Medium | Large
Step 2: Choose Your Programs: Up to 3 programs with the help of your Studio Specialist
Step 3: Launch Strategically – Pre-and post-launch remote business consulting Marketing support from our Studio team
Step 4: Train Your Staff: Online learning | 3-day onsite training
Studio Compete
Exceed to Succeed
Functional strength and fitness with high intensity workouts that will help exercisers move more efficiently, lift better and feel healthier in life. Bring out their competitive side as they take on progressive skill work, strength training, and METCON tasks. Whether they are trying to top the leaderboard or beat a personal best, this workout uses measured progression and challenges to drive results. If they crave training variety, enjoy strength training, or appreciate intense workouts that will be felt the next day, this program is the one to choose!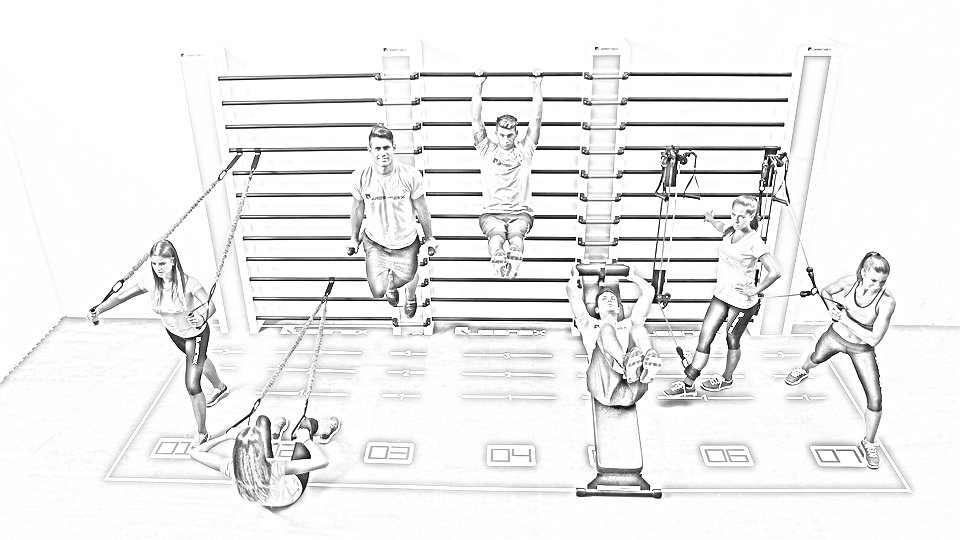 Studio Optimize
Socialize and Move At Your Best
Reprogram your exercisers' bodies by optimizing motion so they can feel their best – now and far into the future. Whether the goal is to retain functionality as they age, regain confidence after an injury, or start exercising safely and regularly, this program offers community and movements that develop functional strength, cardiovascular endurance, confidence, and flow. Unlock the body's potential and help your exercisers get the most out of life!
Studio Ignite
Burn Calories and HIIT It Hard
Make this the most productive hour of the day! Studio Ignite workouts are fast-paced HIIT sessions that combine self-powered cardio intervals with innovative functional movements. Each day focuses on different areas of the body – upper, lower or total body, and every week we switch up the workout format. For best results and progressive gains exercisers should join you three times a week, or come periodically for the ultimate HIIT session.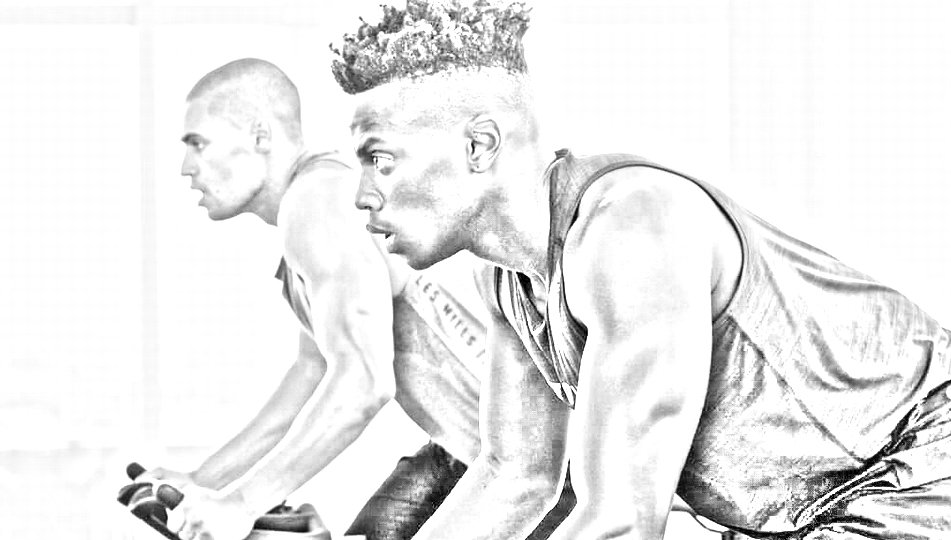 Studio Play
Work Hard, Play Together
Everyone trains harder when there's something at stake. This game-based workout alternates between collaborative fitness challenges, partner games, and breaking personal bests. The perfect pairing of camaraderie and friendly competition, Studio Play promises to push everyone's fitness without feeling like a workout. Bring out your exercisers' inner child and bring on the strength, power and cardio gains!
Studio Restore
Recover, Rejuvenate, Relax
Physical, emotional and work stressors all take a toll on our bodies. Give your exercisers a 30-minute gift of recovery to help restore and nourish the body. These workouts enhance the efficiency and speed of recovery with strategies such as trigger point, self-massage, stretching, dynamic integration movements, and relaxation techniques. This program is for everyone – from athletes after a hard workout to young professionals and active older adults. Studio Restore is for every age group.
Studio Perform
Elevate Your Fitness For Any Season
Train inside to be better outside! These seasonal workouts focus on the fundamentals of a specific sport so you can drive real change in your exercisers' performance. Workouts focus on sport-specific injury prevention, power development, and strength and stamina improvement.
History of innovation
Our bedrock is 18 years of relationships, experiences and innovations
Inspiration
We take " Inspiring Healthier Lives" seriously
Authenticity
Our business is driven by human connection
Nationwide reach
We are a company providing inspiration in every corner of the country